All-New Mercedes-Benz EQC Electric SUV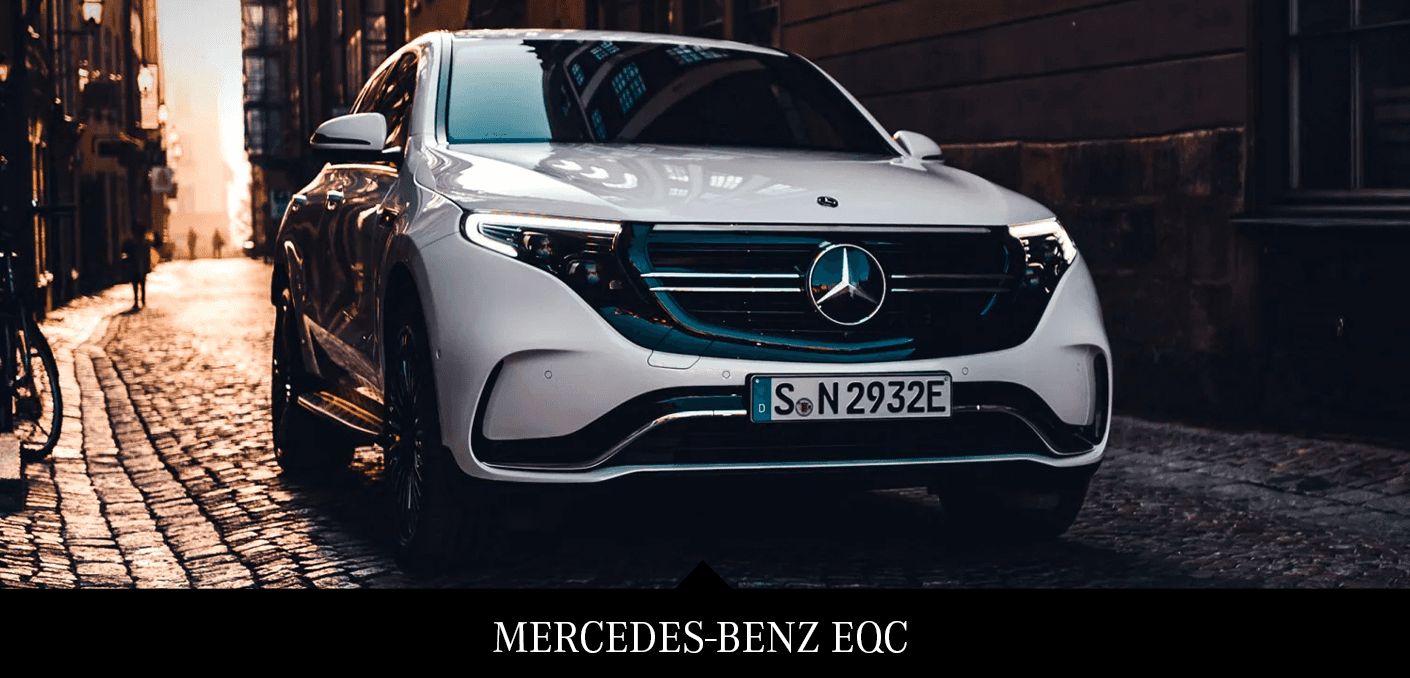 Mercedes-Benz EQC
Mercedes-Benz is offering the new EQC Electric SUV to U.S. markets soon and accepting inquiries on their website! The new Mercedes-Benz EQC 400 4MATIC® will have 3 tiers to choose from and a range of designs. The 3 tiers are Progressive, Premium and Advanced. Progressive will include the standard package, while the latter two will include an AMG® line package, interior design upgrades like surround view camera, upholstery and trim enhancements. The new EQC is not only stylish inside and out, but also good for the environment with zero CO2 emissions. Visit Mercedes-Benz of Orland Park for more information!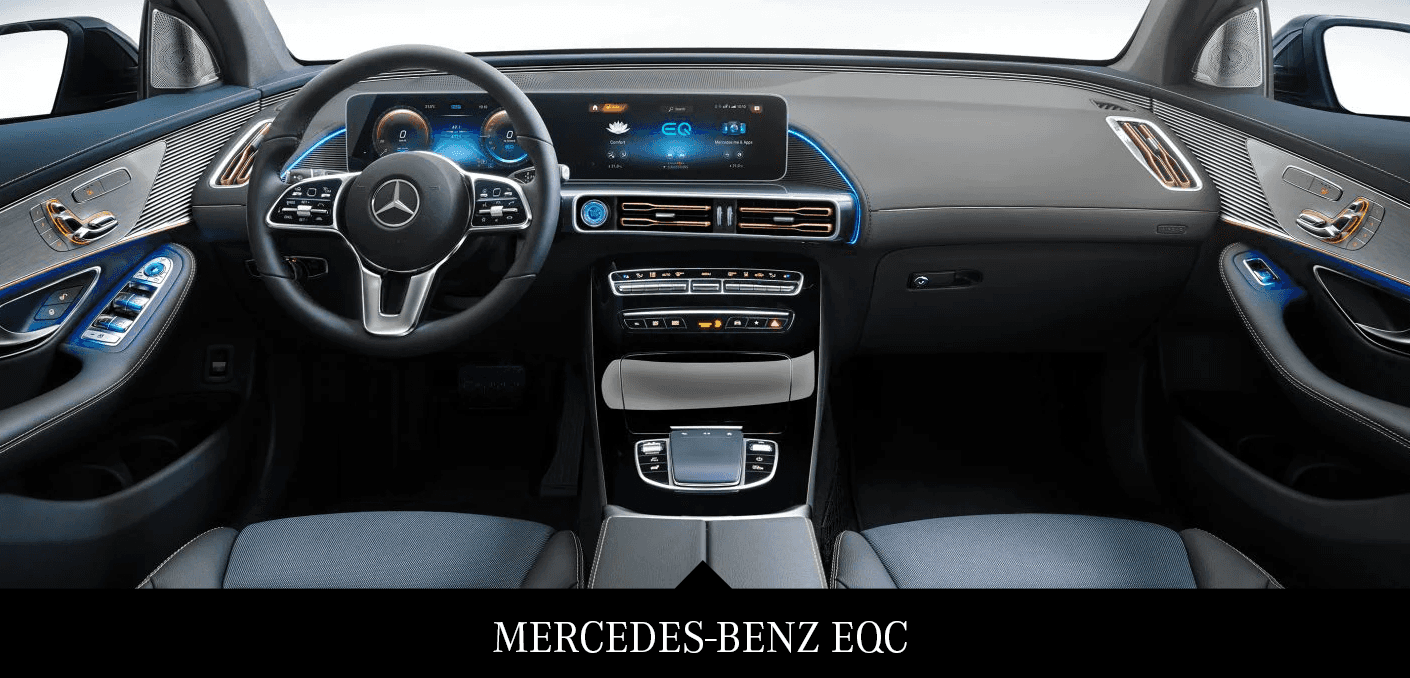 The New Mercedes-Benz EQC Range and Specs
The impressive new EQC from Mercedes-Benz offers a range of 429.0-454.0 km⁶, which roughly translates to a distance of about 266-282 miles (depending on road conditions and terrain). The new EQC can remarkably go from 0-62mph in just 5.1 seconds. Charging the new EQC has never been easier, utilizing the Mercedes-Benz Wallbox charging station. This allows you to charge Mercedes-Benz electric vehicles like the EQC more quickly than a traditional socket.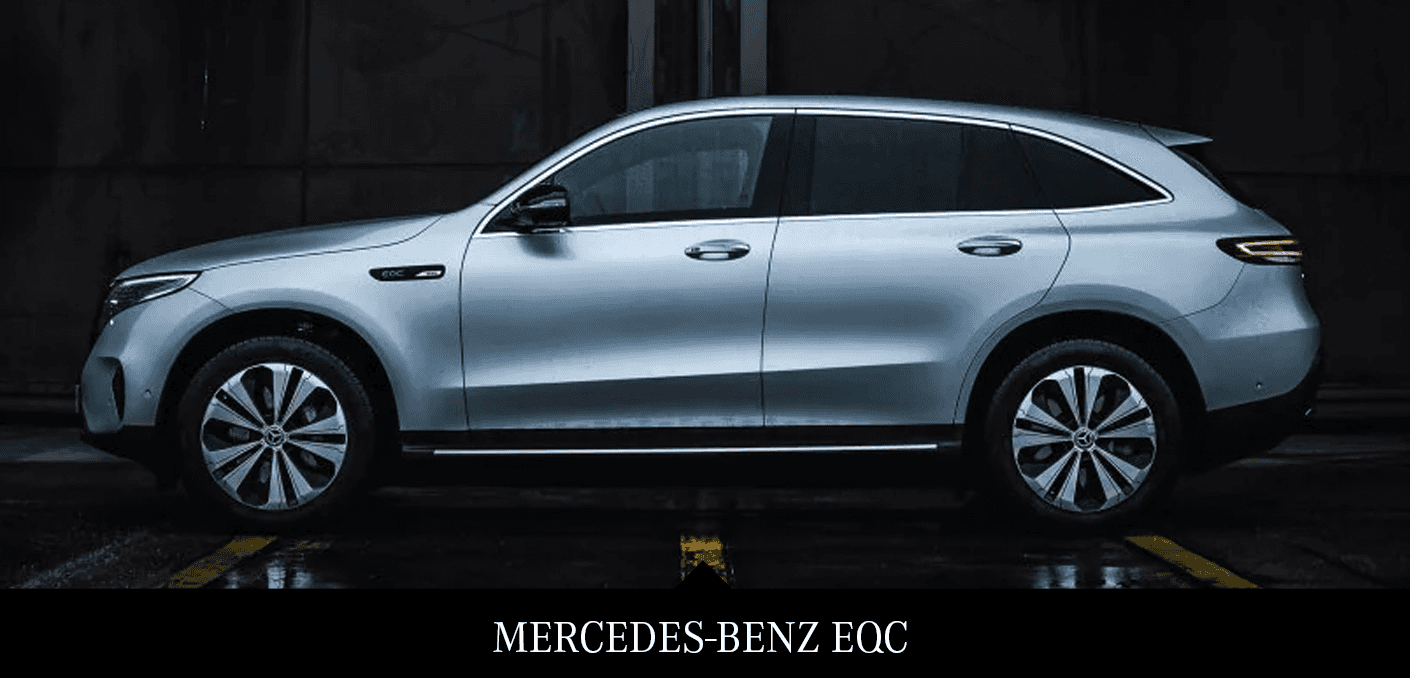 Mercedes-Benz EQC Exterior
The new EQC electric vehicle from Mercedes-Benz boasts modern style with a serene feel thanks to an LED light strip from front to back to illuminate your way forward, and an "energetic" blue rim accent to give a modern feel to this luxury electric vehicle. In addition, the EQC is also available in the AMG® line featuring the AMG® specific front grill and apron and light alloy wheels specific to the AMG® line. This timeless new Mercedes-Benz will definitely have heads turning. Visit your local Mercedes-Benz of Orland Park for more details on the new EQC from Mercedes-Benz!
Mercedes-Benz EQC Interior
The interior of the new EQC is designed with sustainable and renewable materials such as wool, cotton, paper and natural rubber. Not only will you lessen your carbon footprint with the EQC, but you'll also be travelling in style. The new EQC boasts a widescreen cockpit, giving you a more spacious feel. The new Mercedes-Benz EQC also offers an inclusive Burmester® Surround-Sound system to enhance your listening experience as you travel. Visit Mercedes-Benz of Orland Park today to explore more information and options on the new EQC from Mercedes-Benz!