Live Lavishly Inside a Mercedes-Benz EQS SUV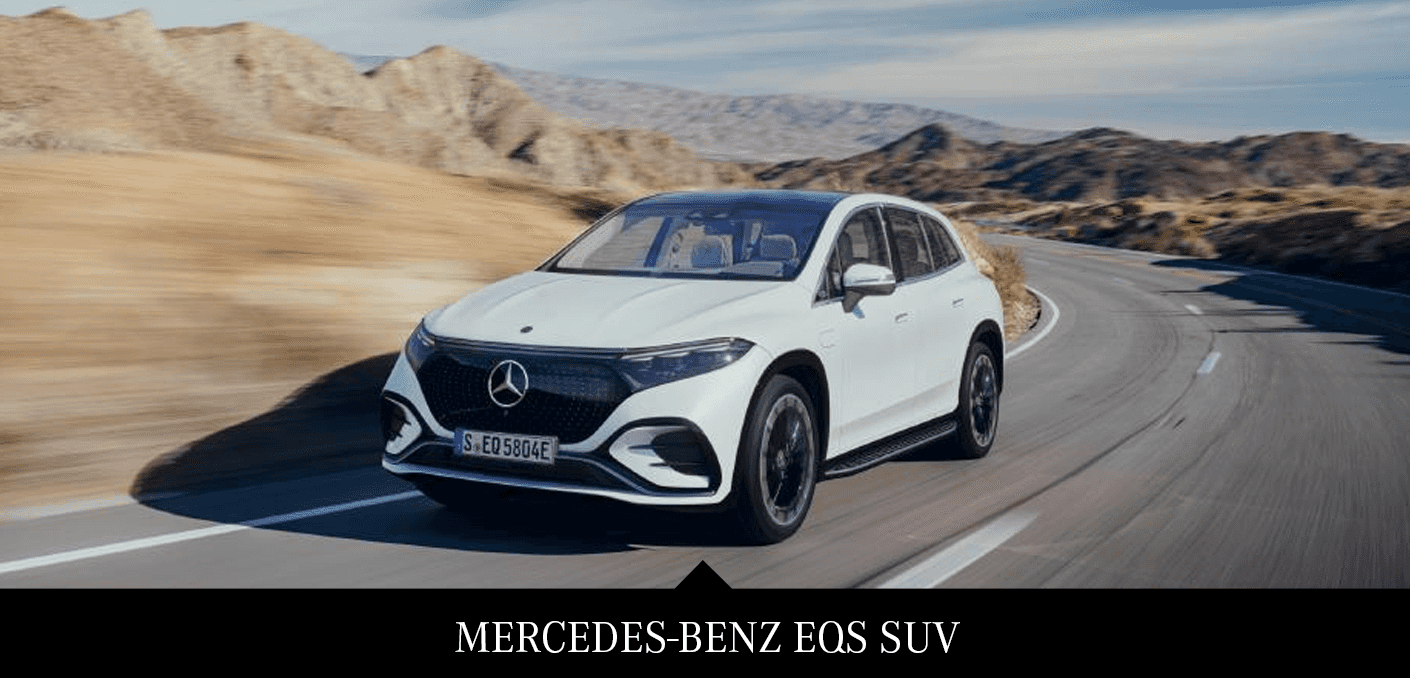 The Mercedes-Benz EQS SUV: Electrifying in Every Way
As part of Mercedes-Benz's bid to go all-electric by the end of the decade, the EQS SUV is the German automaker's third entry into the EV market and is poised to lead the electric SUV segment. It can easily handle various types of terrain thanks to a combination of potent electric motors, responsive 4MATIC® AWD, and an intuitive OFFROAD driving mode. More than providing a stellar performance on the road, the EQS SUV is also fitted with the most luxurious cabin features in the market, the hallmark of a Mercedes-Benz. Let's look at the EQS SUV's indulgent interior design and amenities and see why it deserves to be at the top of your EV wishlist.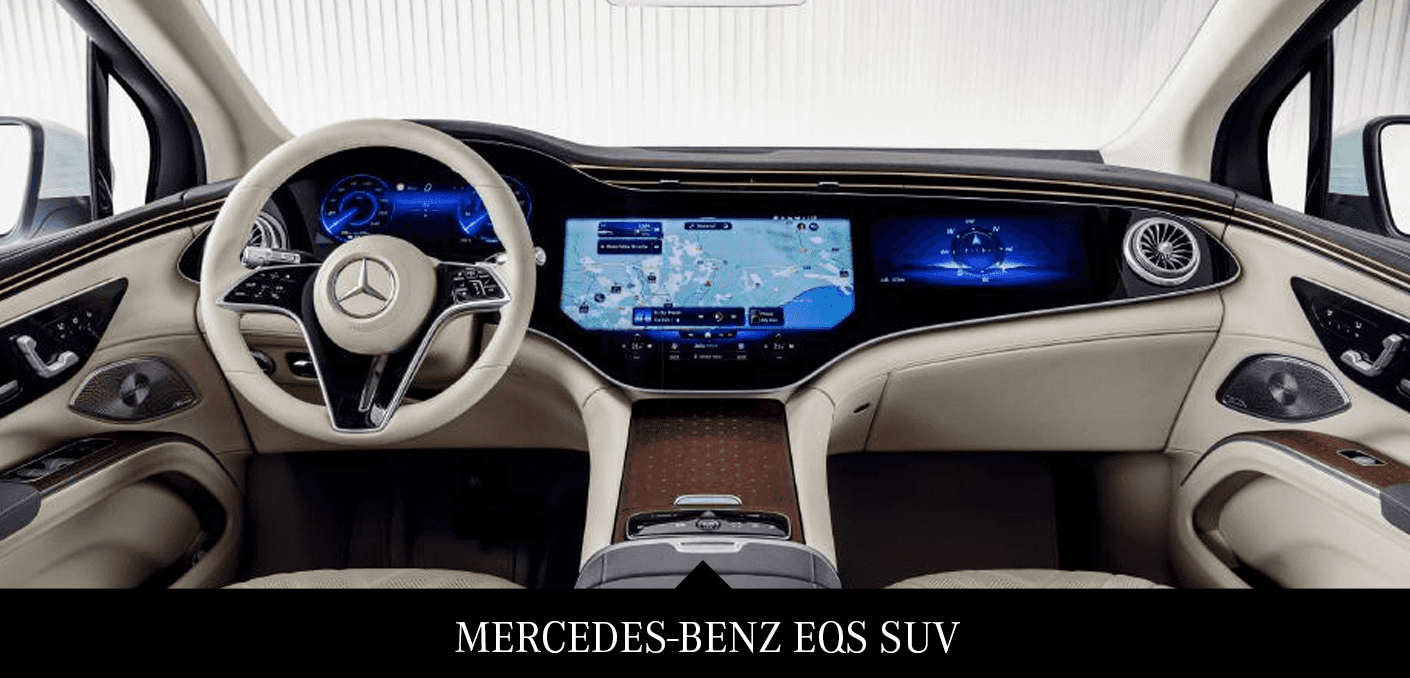 The EQS SUV's Interior Design at a Glance
As an SUV built for the electric future, there's no better word to describe the EQS SUV's interior design than avant-garde. One design feature that stands out among the rest is the available MBUX Hyperscreen — a 56″ curved screen that spans nearly the full width of the cabin and seamlessly integrates the instrument cluster, infotainment, and passenger display. Moreover, your EQS SUV can seat up to seven people when equipped with the optional third-row seating, providing plenty of space, comfort, and connectivity for everyone.
Other design highlights:
Hand-stitched luxury upholstery covers
Luxury headrests on second row outer seats
Electrically adjustable second row
Contact us or see us at our dealership to express your interest in the new Mercedes-Benz EQS SUV. Reserve yours today at Mercedes-Benz of Orland Park and be the first to experience the EQS SUV as soon as it arrives.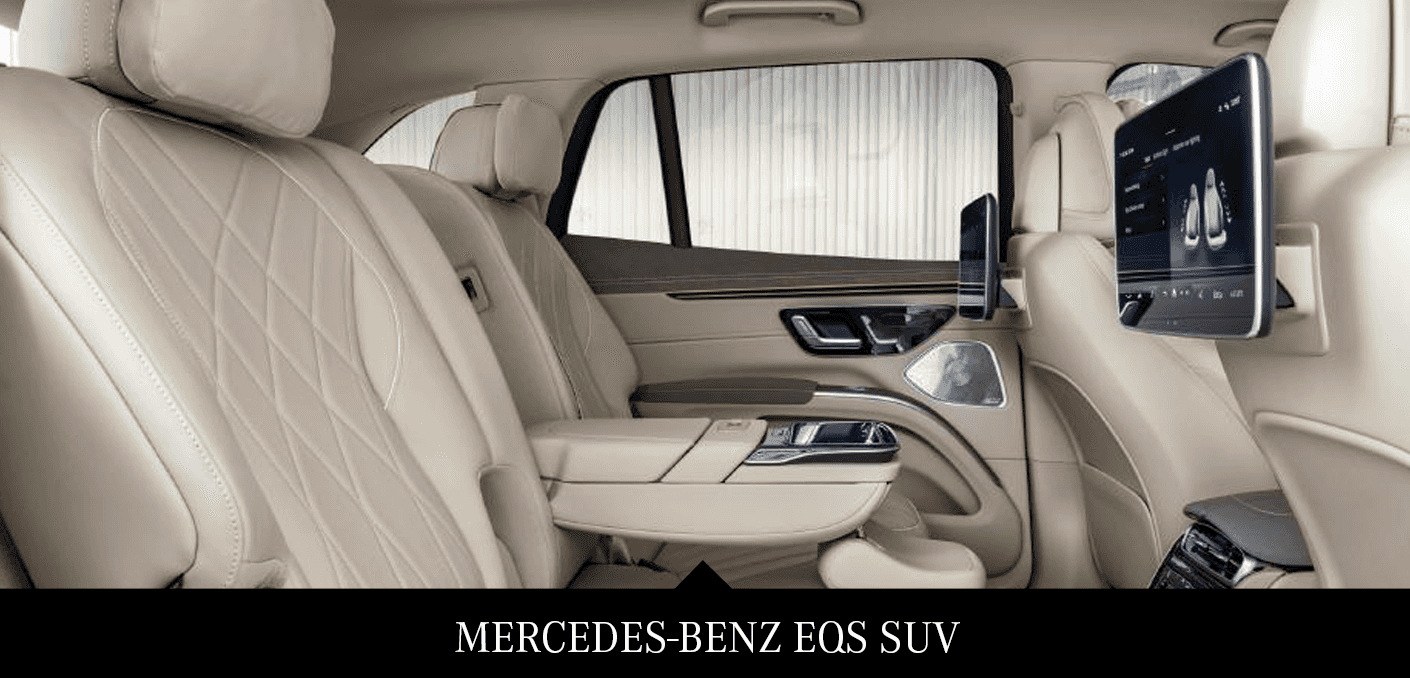 Luxury Features of the EQS SUV
Apart from having its cabin fitted with rich and refined materials, the EQS SUV also boasts an arsenal of luxurious innovations that make every drive enjoyable. For example, the standard Dolby Atmos® immersive sound system provides a 360-degree audio experience, elevating your favorite music to new heights. Second-row passengers also benefit from the MBUX High-End Rear Seat Entertainment Plus, which allows them to enjoy their favorite content on the go via 11.6″ displays on the front seats' backrests.
Other luxury highlights:
MBUX Rear Tablet compatible with Android apps
12.3″ OLED front passenger display
ENERGIZING AIR CONTROL Plus with High Efficiency Particulate Air (HEPA) filter
To learn more about the interior features of the new EQS SUV, get in touch with our sales representatives or visit us at Mercedes-Benz of Orland Park. We'll save you a seat onboard the EQS SUV when it arrives in our showroom later this year.