Mercedes-Benz Vision EQS Chicago, Illinois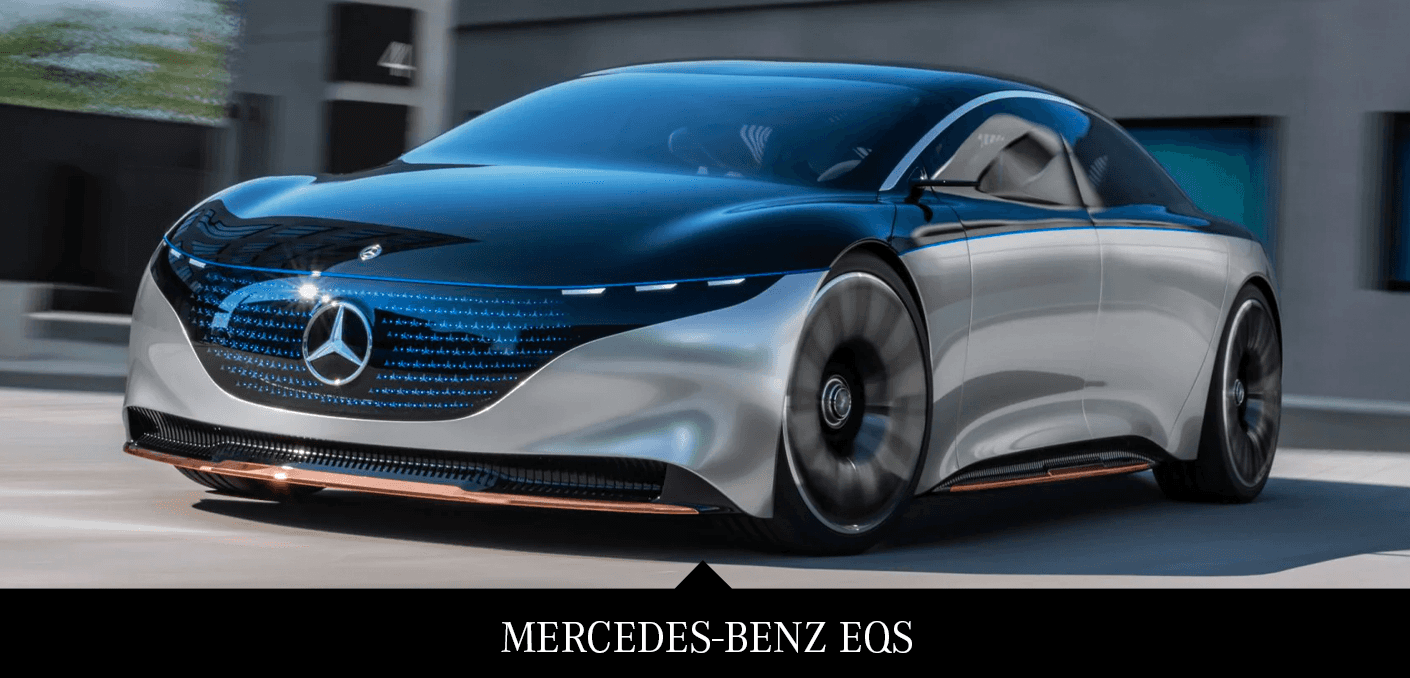 Mercedes-Benz Vision EQS
Mercedes-Benz is boldly looking to offer a luxurious lineup of electric vehicles through its EQ Mercedes-Benz product brand. If you are worried about your carbon footprint in Chicago, the new fleet of electric vehicles offered by Mercedes- Benz starting with the Vision EQS concept sedan will help make that positive impact on the environment you've always dreamed of! Not only will you be making a forward-thinking statement, but you will also look classy and stylish behind the Vision EQS's futuristic exterior and interior cabin. Illuminated Mercedes-Benz stars at the all-digital front grille will help light your way to the future and at the rear 229 illuminated stars to accentuate your way forward.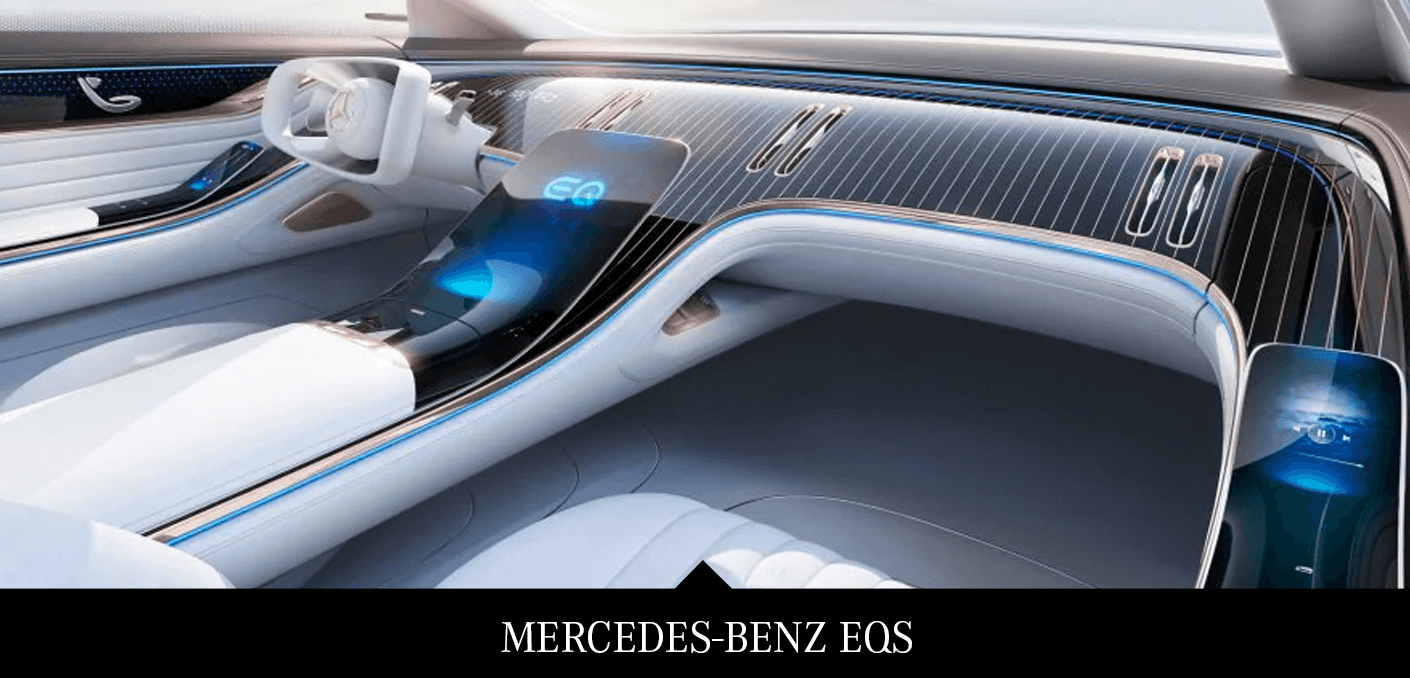 Mercedes-Benz Vision EQS Specs
Mercedes-Benz is boldly aiming to have a carbon-neutral lineup within a 20-year period, and the new Vision EQS is set to lead the way in that effort. With an impressive 469 HP engine and 0-60 in just under four-point-five seconds, the new Mercedes-Benz Vision EQS will have heads turning in the Chicago area. Other features include twin-motors, a battery located near the floor of the vehicle, and a range of an incredible 435 miles. Charging the battery on the new Mercedes-Benz EQS will get you to 80 percent in about 20 minutes utilizing high-power DC fast Charging.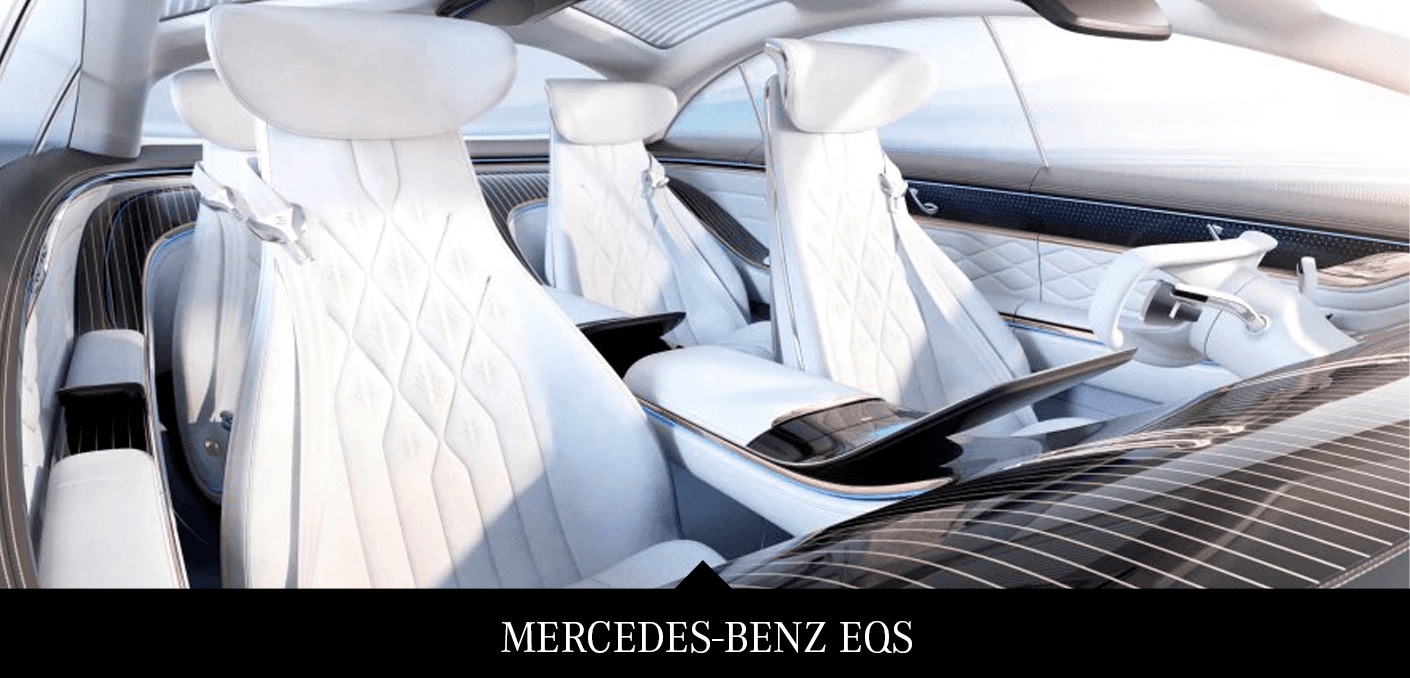 Mercedes-Benz Vision EQS Design
The Vision EQS has an interior cabin design inspired by luxury yachts, making the driver feel comfortable as the digital dashboard and front trim and armrests envelop them. The materials used to construct the interior of the Mercedes-Benz EQS concept sedan are from recycled and sustainable materials. The new Vision EQS will also have a continuous light band wrapped around the vehicle which visually separates the top black paint from the lower silver paint of the luxury electric sedan. Integrated within this light band will be DIGITAL LIGHT headlamps at the front that will give you unlimited light variations.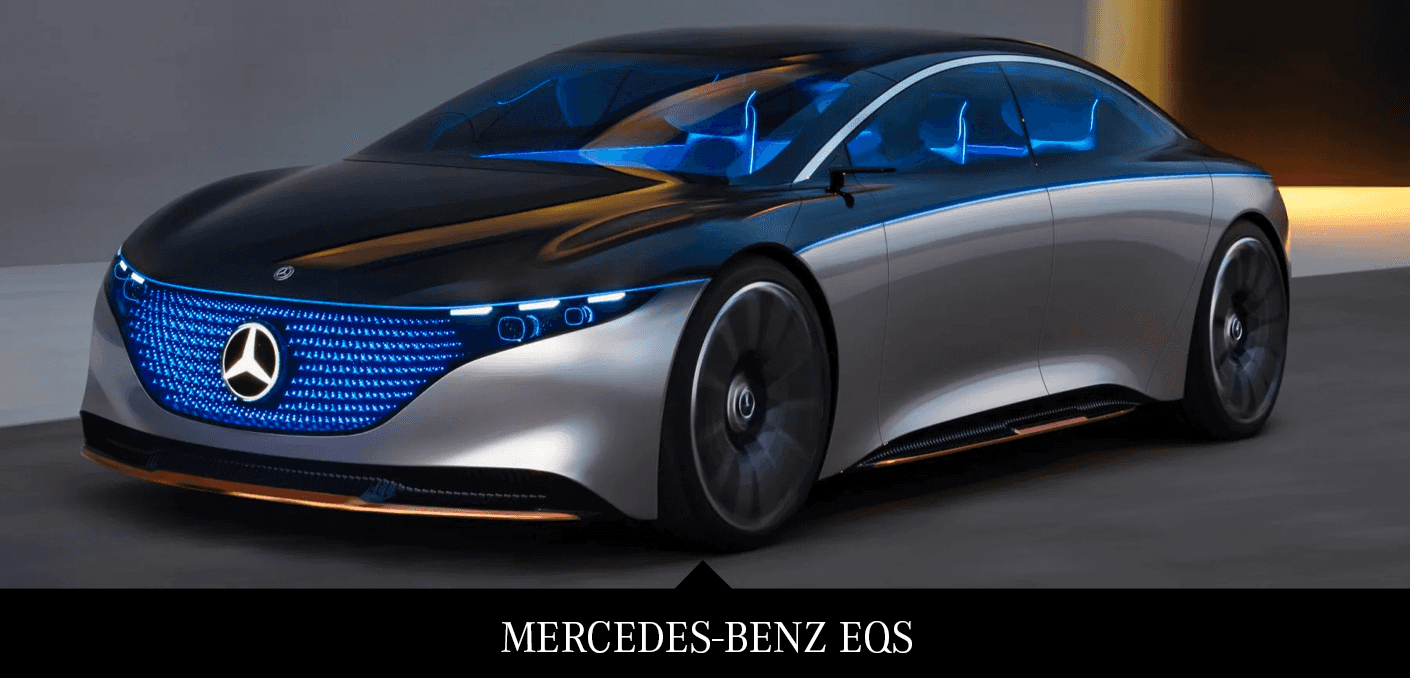 Mercedes-Benz Vision EQS Luxury Features
The EQS vision has separate futuristic-style seats for the driver and three passengers. The aesthetics of the steering wheel look innovative and the materials used for the interior come from DINAMICA fiber from recycled bottles. An all-digital interior CONNECTED LIGHT can help set the mood and also provide digital information throughout the vehicle. Although this is a concept vehicle, Mercedes-Benz VISION EQS is ready to set the bar in the electric car category.