Pick-Up and Home Delivery Services Orland Park IL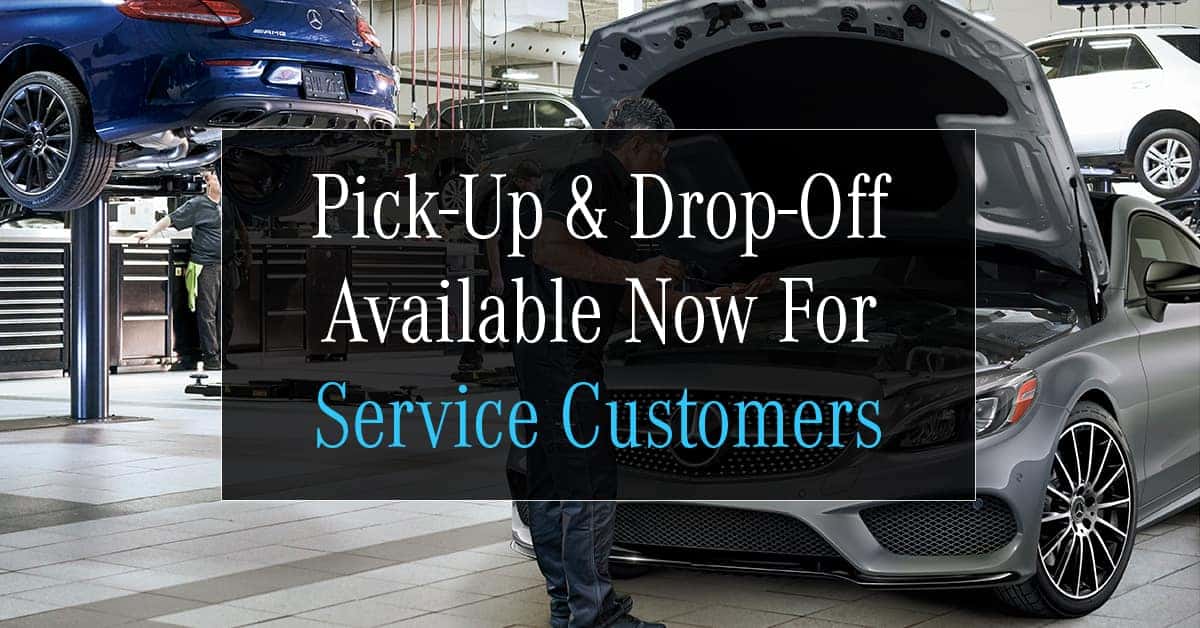 Mercedes-Benz of Orland Park Pick-Up and Home Delivery Services
We all know it's important, but making time for routine auto maintenance like oil changes and tire rotations can be next to impossible. Not to mention the stress of getting your car into the shop for more serious repairs. With complimentary pick-up and delivery services, Mercedes-Benz of Orland Park makes it easier and more convenient than ever to get your car serviced. You are a first-class customer from the moment you pick out a vehicle at our dealership and throughout the length of your lease or ownership. So if you need a wheel alignment, filter or brakes replacement, a tire change or rotation, or a coolant flush, schedule a pick-up time with Mercedes-Benz of Orland Park today!
We will not only pick up your vehicle, but also deliver a courtesy vehicle to your home or office for you to use while our professional service department works on your car. Then once the requested service is complete, we'll bring your car back to you in peak condition.
Award-Winning Service Department
---
In addition, the Service In addition, the Service Department at Mercedes-Benz of Orland Park is award-winning. We are experienced in maintaining the quality and superior performance of our Mercedes-Benz vehicles. Plus, our technicians are regularly trained on specialized technology, precise analysis, and vehicle components. You can count on us for the full range of vehicle maintenance and repairs.
Dedicated Quality & Service
---
Mercedes-Benz of Orland Park is dedicated in providing outstanding service to our customers, and our complimentary vehicle pick-up and delivery is no exception. We believe in the continuous luxury of owning a Mercedes-Benz vehicle, so routine maintenance and service should be convenient rather than a hassle. Complete the form on our website or give us a call today, we look forward to helping you soon!