What is a Biturbo Engine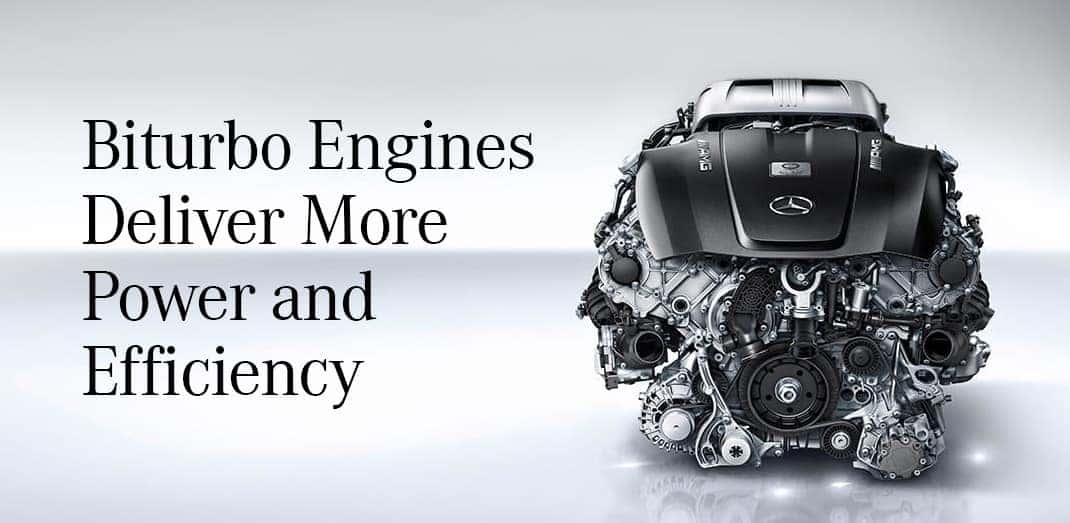 A Biturbo engine is a twin-turbocharged engine that is able to generate more horsepower because the two turbochargers help feed more air into the engine. These powerful sports car engines are just as fuel efficient as other engines.
What is a Mercedes-Benz Biturbo Engine? Chicago
You can visit our Chicago Mercedes-Benz dealership to learn more about our stylish Mercedes-Benz vehicles and Mercedes-Benz AMG® vehicles that have powerful Biturbo engines. AMG®, the performance brand of Mercedes-Benz, offers the next level of efficiency. The AMG® V8 engine has two turbochargers located inside a V configuration instead of being mounted on the cylinder banks. The "hot inside V" configuration optimizes the amount of fresh air to two exhaust gas turbochargers. As if this was not enough to satiate your adrenaline rush, the turbochargers can reach a maximum speed of 186,000 rpm!
Mercedes-Benz v8 Biturbo Chicago
Our Chicago Mercedes-Benz dealership can provide you with more detailed information about the benefits of having a Biturbo engine and which models, such as the 2017 Mercedes AMG® C 63 Coupe and the 2017 Mercedes-Benz S-class have these fascinating, powerful Biturbo engines. Come visit Mercedes-Benz of Orland Park, Chicago and view our luxurious, stylish vehicles.