What is a Mercedes-Benz Starter-Generator? Chicago IL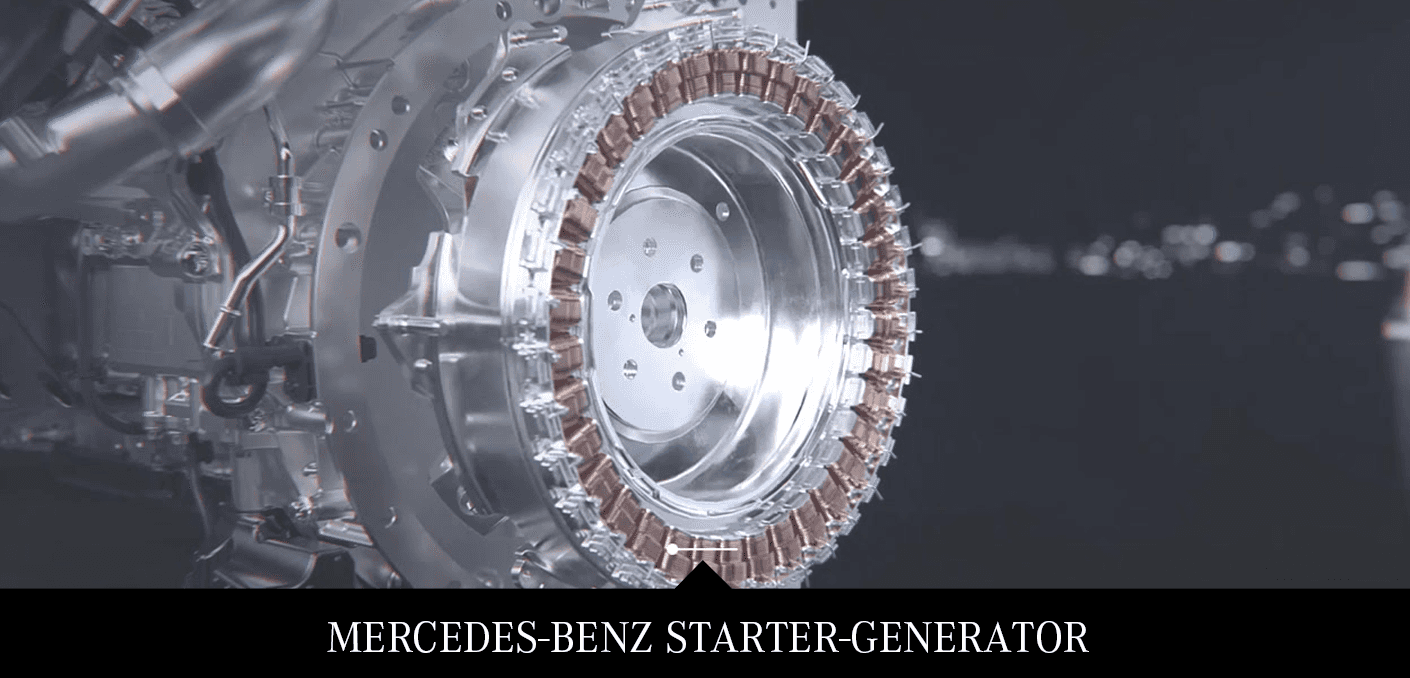 The Integrated Starter-Generator, Explained
With the electric future of automobiles not seeming so distant anymore, more and more carmakers are incorporating mild-hybrid technology into their fleets to mark their steady transition to all-electric vehicles. Mercedes-Benz has been a frontrunner in this regard through its rollout of integrated starter-generators (ISGs) across its family of vehicles as early as 2017.
Now, what is an ISG, and what does it do? As its name suggests, it acts as both your starter and generator. A starter engages your engine's flywheel when you turn on your vehicle, and its resulting processes allow your engine to function; a generator transforms mechanical energy into electrical energy, powering things inside your vehicle like your climate controls and infotainment system. An ISG does both and so much more.
Apart from replacing a traditional starter and generator, an ISG can also serve as a mild-hybrid system by making your vehicle more fuel-efficient and giving your engine an electric boost. This is why the ISG is the centerpiece of the Mercedes-Benz EQ Boost system, a technology that sustainably electrifies your vehicle.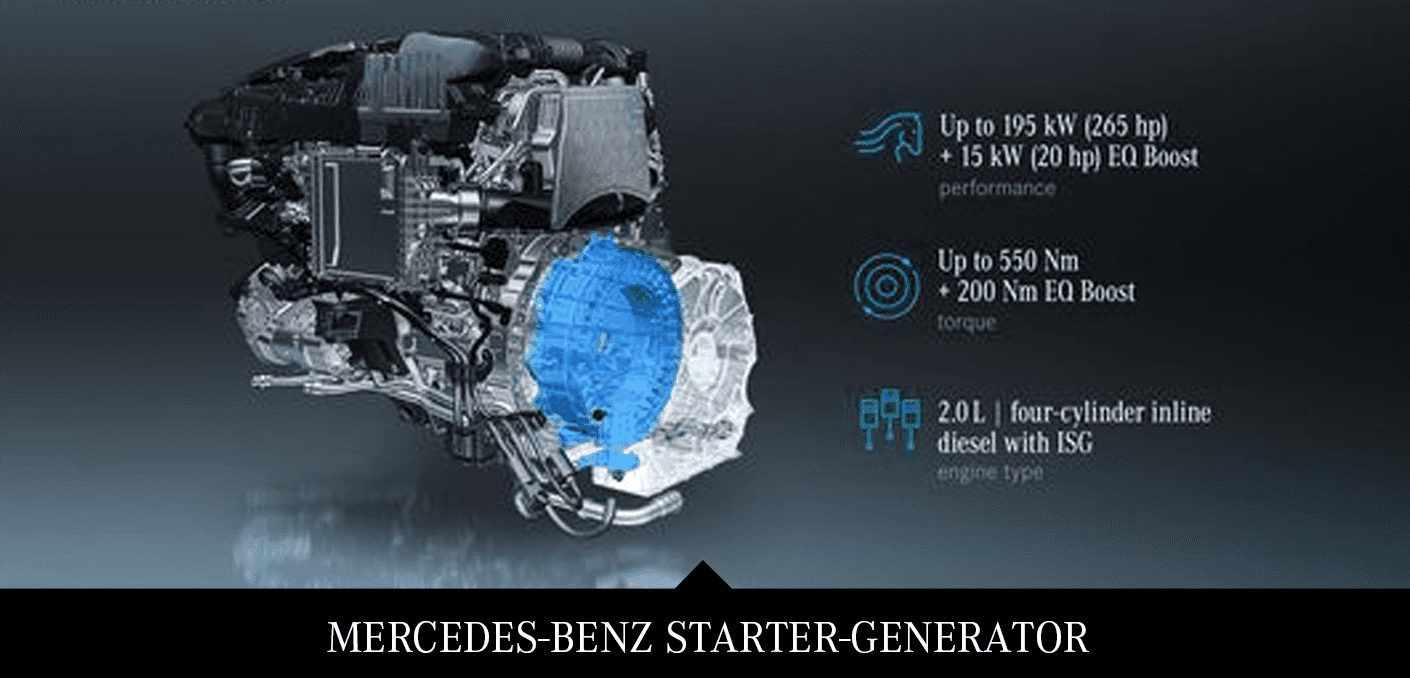 Understanding the Mercedes-Benz EQ Boost
The Mercedes-Benz EQ Boost combines an ISG and a 48-volt vehicle electrical system, allowing your vehicle to consume less fuel and produce fewer emissions — a feat that only high-voltage hybrid technology could achieve until now. EQ Boost does this by supporting coasting (or "sailing," as Mercedes-Benz calls it) when ECO Mode automatically turns off the engine at a complete stop. The 48-volt electrical system also enables the ISG to become a hybrid assist motor, allowing kinetic energy regeneration for that extra kick of horsepower. Despite this powerful extra push, EQ Boost ensures that your ride remains a comfortable one. This is because the ISG swiftly and evenly brings your engine up to idling speed for an effortless starting process and a barely noticeable restart from sailing.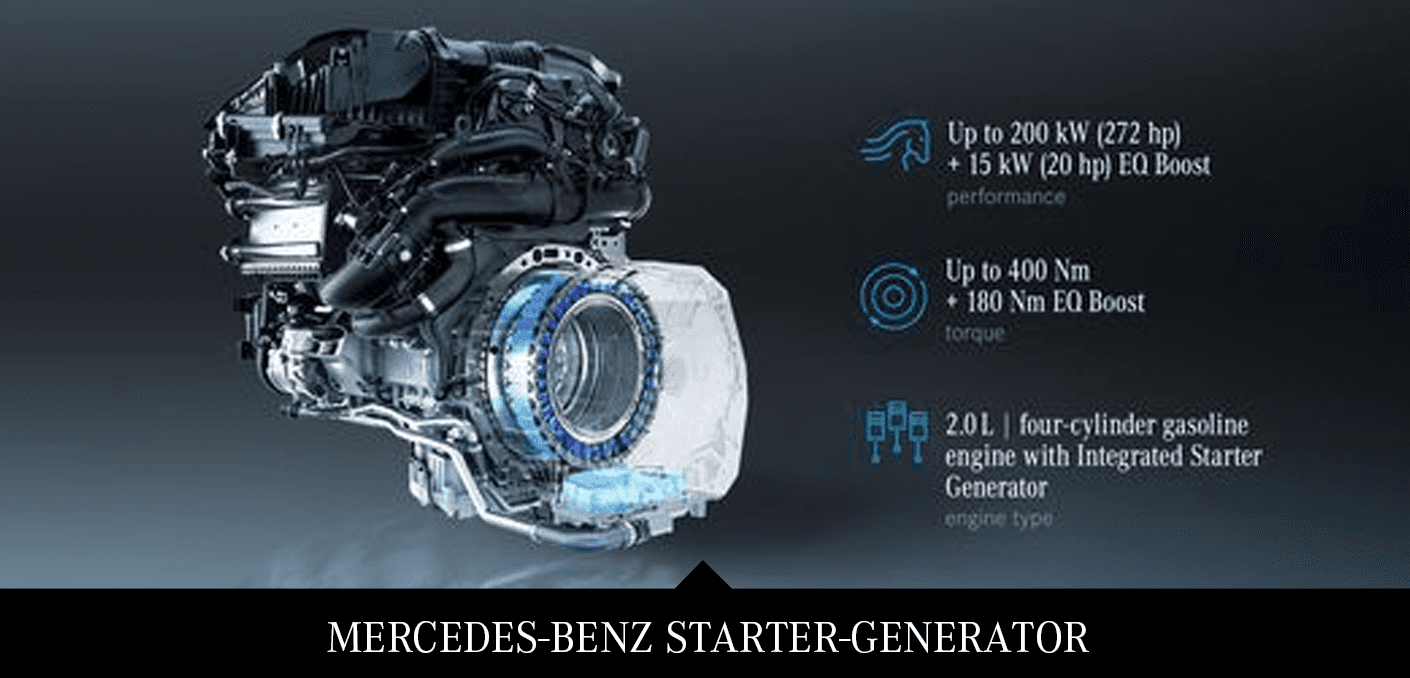 Find Your Next Mild-Hybrid Ride at Mercedes-Benz of Orland Park
Every Mercedes-Benz fitted with an ISG-enhanced engine is a mild hybrid, so if you search for a sustainable and electrified ride, the Mercedes fleet has several EQ Boosted vehicles for you. There's the E-Class E 450 4MATIC® if you're looking for an agile sedan that easily navigates the urban jungle. If it's adventure you're after, the GLE 450 4MATIC® SUV may be a better fit. For those who put luxury at a premium, the GLS 450 SUV surely won't disappoint. Explore more mild-hybrid rides at Mercedes-Benz of Orland Park today to take a step closer toward the electric tomorrow!