Joliet IL Mercedes-Benz GLB

Joliet Mercedes-Benz GLB
Meet your new favorite traveling buddy: the 2020 GLB. With 221 turbo horses, seating for up to seven, and the advanced MBUX voice assistant, the fun, functional Mercedes-Benz GLB 250 is sporty, active and accommodating for all kinds of drivers. Now, the Joliet Mercedes-Benz GLB is for sale at our Orland Park dealership, which is an incredible opportunity to take advantage of near you. The GLB's size, driving manners, and features make it appealing for active city drivers and small families.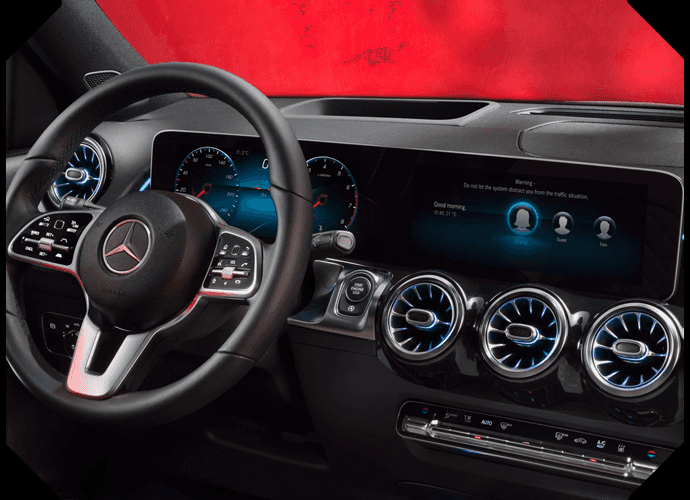 Joliet Mercedes-Benz GLB 250 For Sale
The Joliet Mercedes-Benz GLB ATTENTION ASSIST® analyzes driving behavior in the first few minutes of your ride and assesses your personal driving techniques so while you are driving, this feature identifies certain steering corrections that indicate drowsiness and fatigue. ATTENTION ASSIST® also considers external factors, including road conditions, crosswinds, and your interaction with vehicle controls. Additionally, the GLB has a form-fitting function, a futuristic cabin, aluminum roof rails, and a spiral looking trim. Obtaining a Joliet Mercedes-Benz lease is possible if you are looking for a good Joliet Mercedes-Benz GLB price.
Joliet Certified Mercedes-Benz GLB
The Joliet 2020 Mercedes-Benz GLB has many standard safety features such as Mercedes-Benz Emergency Call Service, Active Brake Assist, LED Daytime Running Lamps, LED headlamps and taillamps, a rearview camera, Crosswind Assist, Anti-Lock Braking System and Adaptive Braking Technology. Whether you are looking for a Joliet new Mercedes-Benz GLB or a Joliet pre-owned Mercedes-Benz GLB, you can get your hands on either one at our dealership near Chicago. Even more standard features are Electronic Stability Program, (ESP®) Electronic Traction System, and Electric parking brake, making all your drives as safe as can be!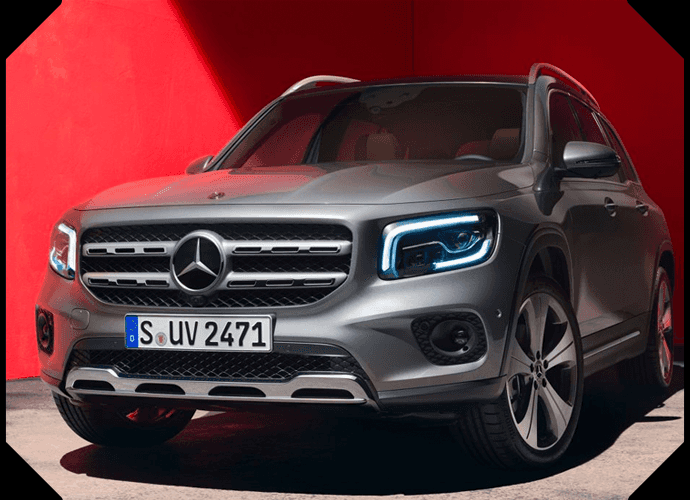 Joliet New Mercedes-Benz GLB Dealership
Space and comfort are the main attractions on the GLB. Not only is there plenty of legroom and headroom, the doors on the GLB open wide, so situating yourself or your passengers in the first two rows is easy. Even the tallest passengers will find themselves comfortable with ample headroom and legroom in the first two rows. Take a look at the GLB in person at our dealership and even take it for a spin to see if it's the right Mercedes-Benz for you!