Oak Lawn Mercedes-Benz CLA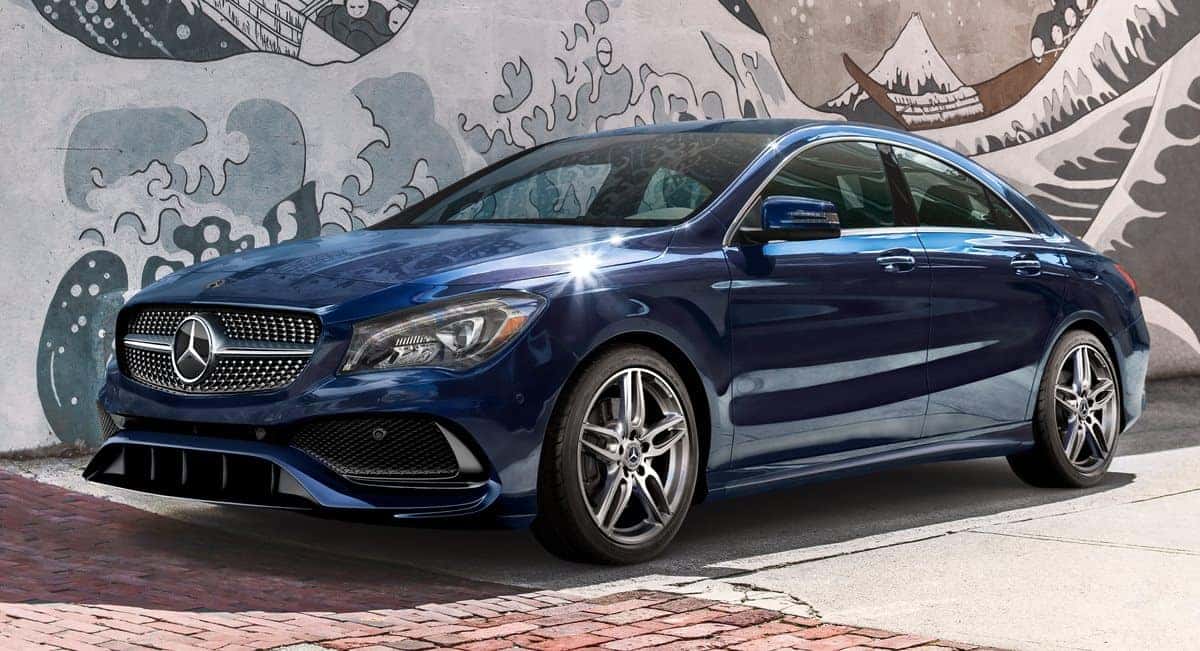 Oak Lawn Mercedes-Benz CLA
Luxurious, sporty and safe all wrapped up in one. The 2018 Mercedes-Benz CLA 250 boasts athletic performance and features ergonomically idea displays and controls. The luxury vehicle is spacious enough to comfortably fit five passengers, features 18 inch AMG® wheels and a chrome diamond-block grille. Safety being a top priority for Mercedes Benz, the Mercedes-Benz CLA 250 has eight airbags, an Active Brake Assist System and Attention Assist, which alerts drivers through visible and audible warnings if it detects drowsiness on long trips. To save fuel and reduce emissions, the engine combines turbocharging with various advances.

Oak Lawn Mercedes-Benz CLA Lease
Oak Lawn, Illinois is conveniently located 26 minutes northeast of Orland Park and is accessible by car via Southwest Highway. Oak Lawn is most famous for the 1967 tornado that ripped it apart. A notable point of interest in Oak Lawn is the Hope Children's Hospital, which was built after the tornado.
Mercedes-Benz CLA For Sale
Mercedes-Benz of Orland Park features a massive selection of Mercedes-Benz CLA 250s. If you are searching for a new car dealer or a pre-owned car dealership, Mercedes-Benz of Orland Park has beautiful, luxurious vehicles that you can come see in person or view online. As a premier dealer, Mercedes-Benz of Orland Park has friendly and informative staff that can help you find the Mercedes-Benz CLA 250 of your dreams. The sales staff at our dealership can answer any questions regarding leasing options and price ranges.