Orland Park IL Mercedes-Benz GLB For Sale

Orland Park Mercedes-Benz GLB
The 2020 GLB is a compact SUV that is a delight to drive around town, with its overall comfort, smooth ride quality, and assorted drive modes, you'll want to take it everywhere! If you're looking for an Orland Park Mercedes-Benz GLB for sale you can get one now at our dealership. The GLB has excellent performance and fuel economy that you'll love. The GLB's engine, a turbocharged 2.0-liter 4-cylinder with excellent bottom-end torque, gives this compact Mercedes SUV plenty of power and an impressive EPA fuel-economy rating of up to 31 mpg on the highway.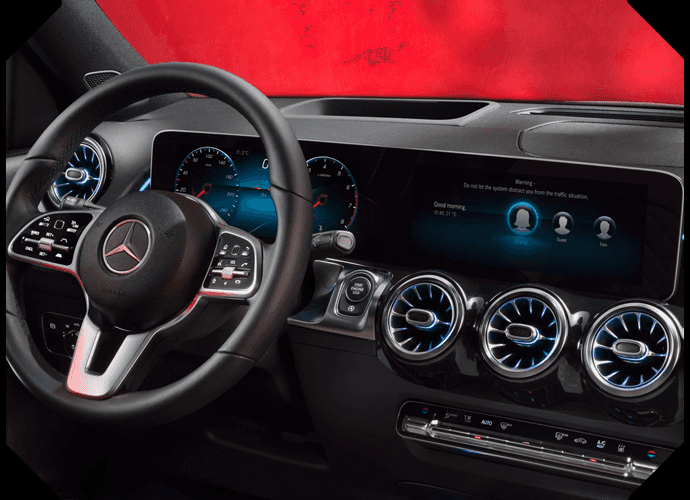 Orland Park Mercedes-Benz GLB 250 For Sale
The Orland Park Mercedes-Benz GLB 4MATIC® offers all-wheel drive as an option or you can stick with front-wheel drive as well. With optional 3rd-row seating, you'll have as much space as you need. Standard Apple CarPlay/Android Auto is there to keep you connected and entertained. What's new for 2020 is the digital instrument panel, standard run-flat tires, and the 4MATIC® models have an Off-Road Package. The GLB has everything you want in an SUV with its ample power, quiet cabin, natural-effort steering, and powerful brakes.
Orland Park Mercedes-Benz GLB Lease
Interested in purchasing the 2020 GLB? You'll be able to receive an affordable Orland Park Mercedes-Benz GLB price at our Orland Park certified Mercedes-Benz GLB dealership. The GLB interior is contemporary and incredibly refined. It has traditional buttons and a touch-sensitive center screen to help you accomplish most tasks in a more traditional way. The central display is a dual 7-inch or available 10.25-in high-resolution touchscreen, so it's easy to access features, change settings, and customize themes. Also, the GLB's optional 10.25-inch screens convey information clearly and are easy to use. Whether you opt for the 7-inch or the 10.25-inch, you're sure to love the displays!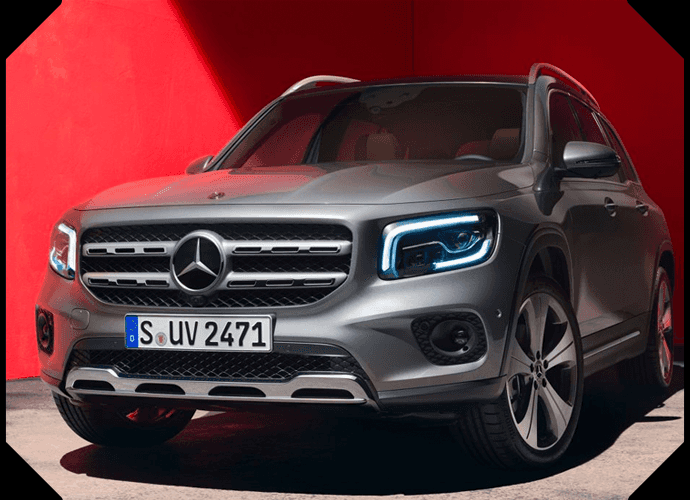 Orland Park 2020 Mercedes-Benz GLB
Make every mile memorable with the new GLB. It can take you to new places, or make old routine roads feel brand new again. It can take up to six of your friends or family, or make your daily commute a breeze. Wherever you take it, you'll love every drive! If you are looking to purchase an Orland Park new Mercedes-Benz GLB or an Orland Park pre-owned Mercedes-Benz GLB, you'll have the option to do so at our Orland Park new Mercedes-Benz GLB dealership near you. You can take the GLB out for a test-drive and see its smooth ride quality and comfortable cabin in person!