2021 Mercedes-Maybach GLS SUV

2021 Mercedes-Maybach GLS SUV
Say hello to luxury without limits: the 2021 Mercedes-Maybach GLS SUV. From its distinctive design to its timeless elegance, it gives you every reason to glare. Elevate your senses in this innovative SUV that gives a completely new shape to the luxury ride. Are you ready to reach soaring heights in this luxury GLS SUV? Take a seat.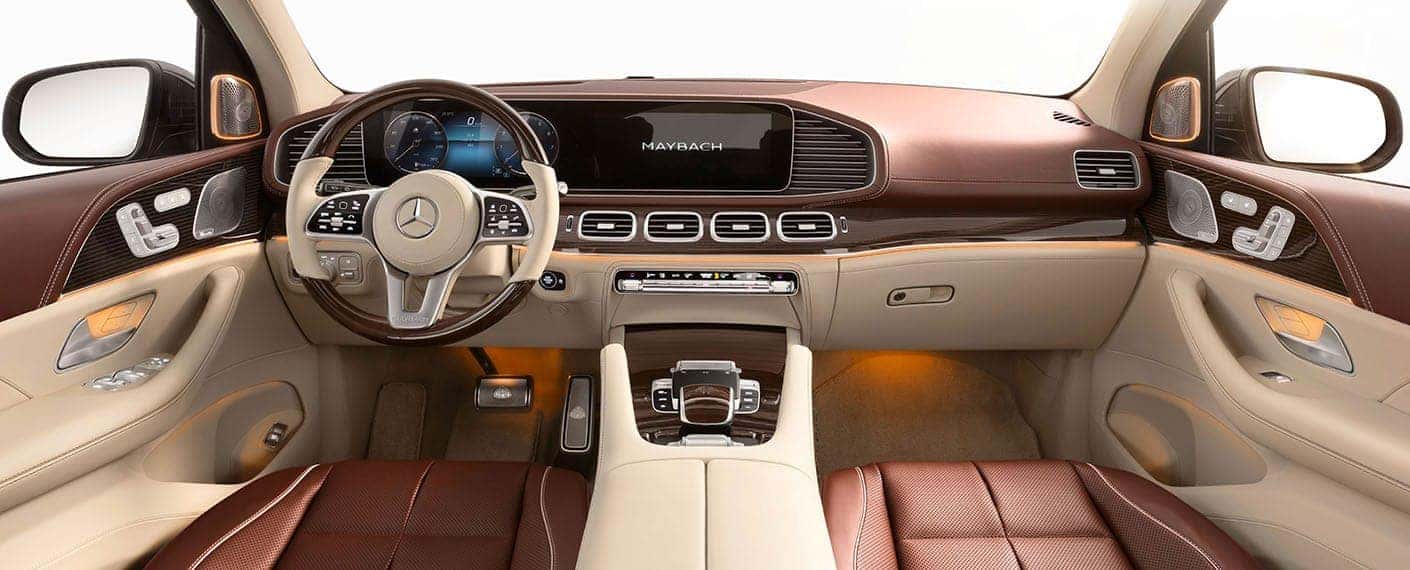 2021 Mercedes-Maybach GLS SUV Interior Features
The 2021 Maybach GLS has the finest extravagance you're looking for with its reclining heated and ventilated seats, exquisite interior, and exterior trimmings. The Mercedes-Maybach GLS also offers an exceptionally smooth ride and quiet cabin. Additionally, it also has noise insulation and electronically controlled roller sun blinds that deliver a profound sense of privacy, so you can travel to your desired destination with a heightened sense of relaxation.
You can also take your coffee or refreshments along by utilizing the heated and cooled cup holders in this SUV. You'll also have an effortless entertainment experience with the MBUX (Mercedes-Benz User Experience) along with voice control multimedia system based on artificial intelligence. In addition, the Executive Climate System is highly innovative as it remembers your favorite settings and keeps the cabin specifically tuned to your desired temperature.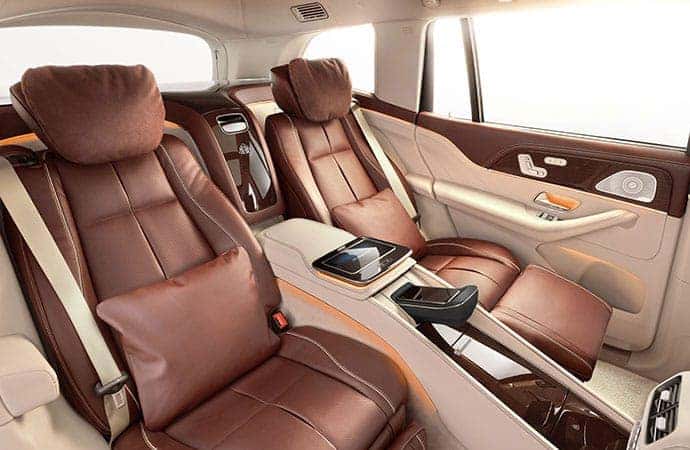 2021 Mercedes-Maybach Arrives In Fall
Stay tuned for the latest updates on the 2021 Mercedes-Maybach GLS when it arrives later this fall at Mercedes-Benz of Orland Park. We have a large selection of new and pre-owned vehicles and offer exclusive specials frequently. We also have a professionally trained service and parts staff that provides exceptional service to be able to answer any questions you may have. Visit us today at Mercedes-Benz of Orland Park to get your hands on the 2021 Mercedes-Benz GLS Maybach as soon as it becomes available!